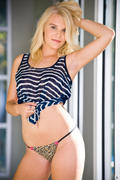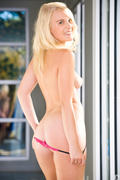 School: The University of Texas at Austin
Major: American Studies
Birthday: September 16, 1992
Height: 5'2"
Weight: 105 lbs
Measurements: 32B-25-36
Playboy: What's keeping you busy these days?
Abigale: Right now in college I do a lot of cultural studies. When I graduate, my plan is to teach English in a foreign country. My first choice is Italy but you never know where I could end up!
Playboy: Why Italy?
Abigale: I'm obsessed with Italy. I want to live there eventually. It's just so beautiful, relaxing and breathtaking.
Playboy: You're pretty breathtaking yourself!
Abigale: Thanks! I like to show off my body so if I'm downtown or out with friends I like to wear short tight dresses that accentuate my legs and butt. Outfits like that make me feel sexy and confident!
Photography: Ric Moore